With Our Lady, who is waiting to welcome you, we also look forward to your visit.
Under the loving gaze of Our Lady, with the help of Bernadette, you will find rest, consolation, peace and joy.
The Holy Spirit always leads you on your pilgrimage through life. It is on this journey, in the depths of prayer and silence, where the heart and soul meet.
Come to Rigaud and begin your pilgrimage on the road of freedom. Bring your petitions and your thanksgivings and offer them to the Lord. He too awaits you!
No need to prepare. Be spontaneous! Come and spend some time with Our Lady and allow the radiance of her gentle gaze to cast light upon your path.
The journey can sometimes be barren and solitary but know that the Holy Spirit will guide you if you but allow him.
The Sanctuary is at the foot of the Rigaud mountain, where rue de Lourdes ends.
For GPS purposes, the civic address is 18 rue Bourget, Rigaud, QC J0P 1P0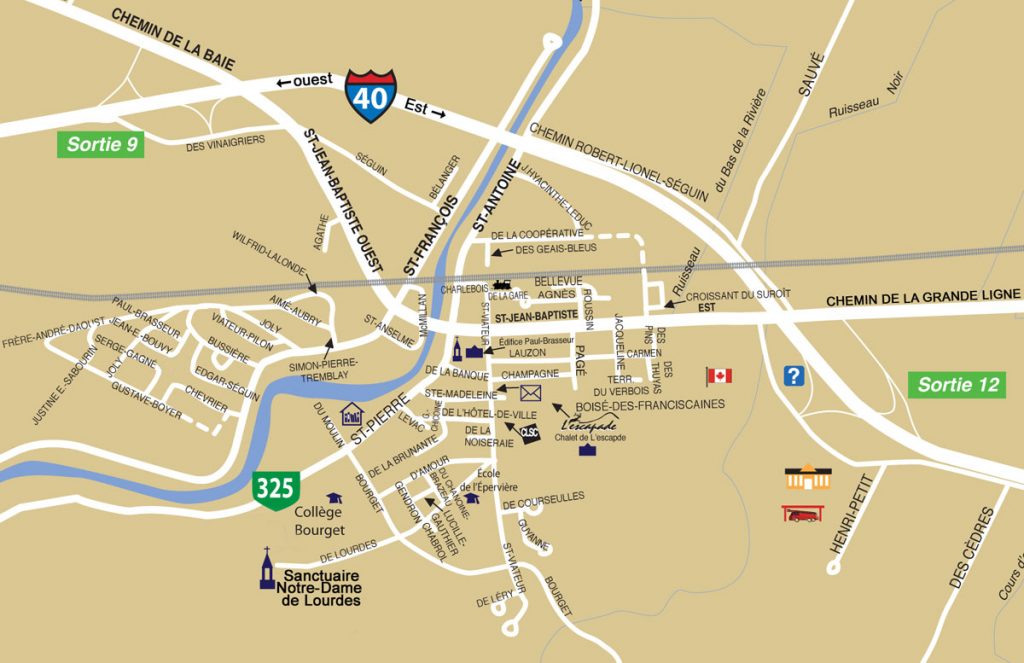 Postal address
Our Lady of Lourdes Sanctuary of Rigaud
18, rue Bourget
Rigaud, QC
J0P 1P0
Tel. : (450) 451-4631
Fax : (450) 451-0655